Parties
Parties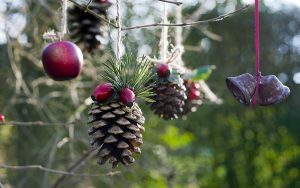 Do you love to throw big lavish holiday parties that really 'wow' your guests? So do we!
Let us help you plan your next holiday season party. Our professional staff will assist you with those little details to make your party a huge success.
Our Goal Is Perfection
We will help you plan the perfect menu for your party, whether it's a tantalizing array of Hors d'Oeuvres , an impressive buffet, or a traditional à la carte meal. Our staff will make certain your guests love what is served and your budget will be happy as well.
Magical Locations
Our extensive facilities, accessible location, and ample parking make the Church Ranch Event Center the obvious choice for your next function.
Simply contact us today via phone or email through the Contact Us page, to book your visit.